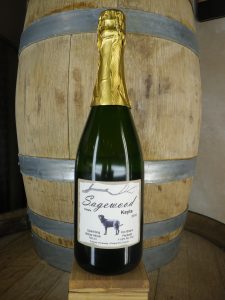 Kayla 2020
Our Small Batch Methode' Traditional bottle fermented hand riddled, disgorged and dosaged.  Perfect for any special occasion.
Release date December 2021.
Contact us to be added to our release notification list and priority for an opportunity to purchase from our limited supply.

Sparkling Concord 2020
Lightly effervescent blend with classic concord grape flavours.
Release date pending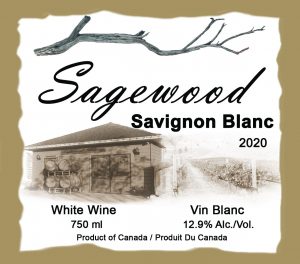 Sauvignon Blanc 2020
This beautifully golden wine offers a bouquet of sun drenched apples. It has a crisp acidity and flavours of apple with a hint of honey richness. Would pair beautifully with prawns, chicken alfredo, asparagus risotto, or a beautiful fruit platter with either brie or camembert cheese.

Gewurztraminer 2020
Complex tropical aromas of fig. Full bodied palate bursts with flavours of sun-ripened fig, kiwi, and hints of mango. Pairs with turkey, lobster bisque, roasted squash soup, your favorite cheese and charcuterie board. This wine will help you escape to your own tropical paradise.
$19.04 plus tax and bottle deposit.

Emmarie Rose' 2020
Colour of peach coral / salmon. This wine is bright and fresh with ripe strawberry aromas. It has an attractive strawberry freshness on the palate. Would pair beautifully with asparagus risotto, mushroom risotto, spinach salad, salmon, duck, a beautifully smoked duck breast or pear tart tatin.
$19.04 plus tax and bottle deposit.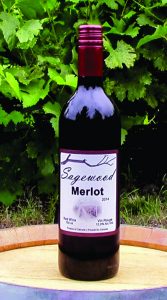 Merlot 2014
Aromas of cherry, raspberry, currant and hints of violet.
Flavours of cherry, black currant, cedar, caramel, and plum.
$21.65 plus tax and bottle deposit.

Pinot Noir 2014     Bronze Medal
A final release of our aged award winning 2014 Single Vineyard Estate Pinot Noir.
Release date pending.

Marechal Foch 2020
Our Single Vineyard Estate Marechal Foch.
This wine has a rich, deep purple blackberry colour. Bouquet of cherries and berries, currants and sweet blackberries. Complex flavours of cherry, tobacco and chocolate. Pairs with terrine, roast beef, roasted duck or a hearty winter stew.
$21.65 plus tax and bottle deposit.