Siegerrebe 2016 
Bouquet of lychee and melon.  A tropical palate with lychee overtones.

Riesling 2017 
Crisp clean honeysuckle and orange blossom bouquet.  Palate of pineapple, nectarine.
Gewurztraminer 2016 
Bronze Medal.  Floral, violet bouquet.  Palate of peach, perssimon, guava, lemon.

Ortega 2017 
Citrus floral bouquet.  Tropical palate of pineapple with a hint of coconut and water chestnut.

Kerner 2016 
Silver Medal.  Peach bouquet.  Palate of peach and nectarine.

Pinot Noir 2014 
Bronze Medal.  Plum, blackberry and raspberry aromas.  Fruit forward with an essence of light oak, spice, cloves and a hint of chocolate.

Cabernet Franc 2015 
Fruit forward blackberry, coffee bean, loamy bouquet.  Flavours of mulberry, blueberry, currant, gooseberry, chocolate.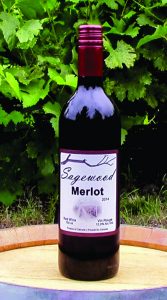 Merlot 2014 
Bronze Medal.  Aromas of cherry, raspberry, currant and hints of violet.  Flavours of cherry, black currant, cedar, caramel, and plum.

Marechal Foch 2014 
Bronze Medal.
Aged in American and French Oak and stainless steel tanks. An intense dark coloured wine with very robust flavours.
Pairs well with red meats, prime rib, bar-b-que.
.

Marechal Foch 2017
Bouquet of fig, quince, caramel, tobacco, coffee.
Palate of coffee, chocolate, blackberry, mulberry.
.
Ortega Zuletzt late harvest 2016 
Gold Medal.  An exquisitely balanced white dessert wine offering the essence of the grape.
.

Dernier red late harvest 2016 
Bronze Medal.
Our late harvest desert wine with a currant bouquet. Flavours of red currant and allspice.
Similar characteristics to a port our Dernier is excellent after dinner.
.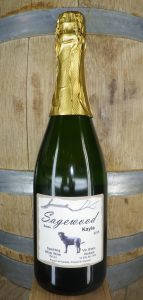 Kayla traditional sparkling 2016 
Gold Medal.  Made to honour our dog Kayla our loyal companion and guardian of the vines, Traditionally bottle fermented with fine effervescent bubbles made in a Brut style.